Comprehensive Eye Examinations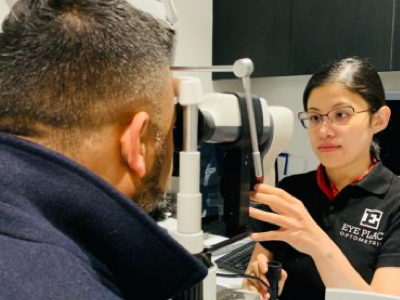 Battling with blurry vision after looking at the computer screen, noticing new black spots in your vision, or wondering if your child's vision is limiting his/her learning?
It's time for an examination!
All eye examinations are conducted using continually updated state of the art equipment to ensure your visit is the most comfortable and comprehensive in town.
What we do:
Assess your vision and check if correction is needed for what your specific visual needs
Screen for eye conditions such as glaucoma, macular degeneration, cataracts, diabetic retinopathy and hypertensive retinopathy
Management of dry eyes through detailed assessment with advanced equipment, and provide therapies only available through eye care professionals
Assess how well your eyes function in relation to:

Binocular vision
Colour vision
Visual field assessment
Visual information processing
We also have special interests in:
Children's Vision
Myopia Management

We are accredited to provide MiSight(R) 1 Day lenses, OrthoKeratology, and spectacle lenses for management of myopia