Optometric Eyecare & Eyewear Solutions
See well, look good, feel awesome!
More than 50% of the brain cortex is dedicated to processing visual information. We rely on our sense of sight in more ways than we can imagine, to function optimally.
We want to look after your eyes because we know how important they are.

Not all optometry clinics are the same. E Eye Place is a full-service provider offering many eyecare sub-specialties.

A face is like a work of art. It deserves a great frame.
Fashion you can buy, style you possess. Protect your eyes in style, without compromising on quality.
We want everyone to look at the glasses you wear and think, 
"I want to be that person".
Eye tests. Prescription glasses. OrthoKeratology. Contact lenses.
Aviation licensing (CASA Accredited). Therapeutic PBS prescriptions.

E Eye Place provide the best services with love and attention to our clients. In addition to our quality eyewear selection, our range of services cover all manner of unique eye & vision issues for both young and old, big and small.
What you do today with your eyesight, can improve all your tomorrows. 
We are not here to sell, we are here to help, as we see incredible value in being of service to others.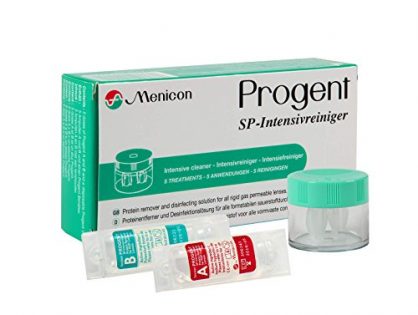 Healthy lens care means healthy eyes. There are a variety of contact lens solutions and products that can be used for the various types of contact lenses.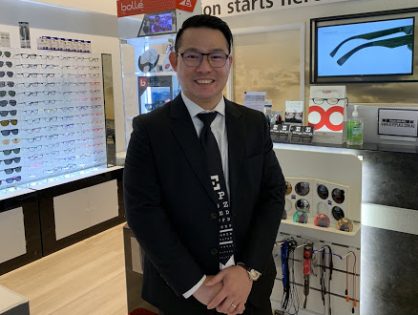 Need help now? Contact our Team Leader Lionel on 0412 527 875 for a range of emergency services.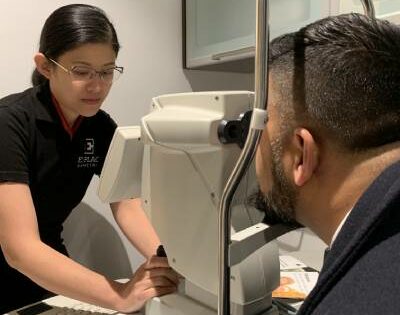 By 2050, nearly five billion people worldwide will have myopia. Slowing down the progression of myopia will reduce the lifelong risk of developing eye diseases such as retinal detachment, cataracts, glaucoma and macular degeneration.
What People Say
Our Testimonials.
Outstanding. Prompt, Professional. Thorough. Clear explanation of findings. Excellent advice. Choices given to me. Prescription done on the spot. Glasses ready in 20-minutes. One single visit and I walk out with a fantastic pair of glasses. A standard of care rarely experienced anywhere in Perth. Easily 5-star.
A wonderful service as always, always friendly and smiling, nothing is too much bother. So lucky to have such a great service provider on our doorstep! Many thanks Stephanie and all at E Eye Place 🙂
Great product knowledge, patience with questions and good range of frames for all face shapes.
I feel as if my eye health and well being was put before profits today. Stephanie and her team treated me as a valued customer, were courteous, knowledgeable and very professional and also extremely friendly. I have no hesitation in recommending this optometrist and will definitely be giving them my custom from now on.
Absolutely first class customer service, will be recommending all our friends go here.
Stephanie is professional in her approach with the consultation and is always helpful. I would highly recommend Stephanie for your eye health.