Repairs & Maintenance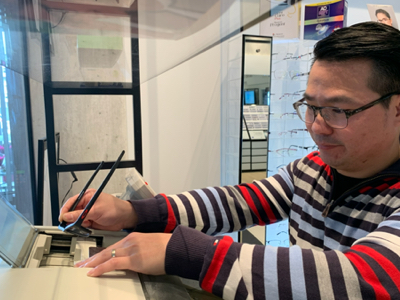 All glasses need ongoing maintenance. A missing screw, less than perfect nose pads, loose temples, misaligned frames – we fix them up. Just like a regular car service, all glasses need ongoing maintenance as we depend on them to see, just as much as we depend on our vehicles for travel.
We recommend a regular tune-up every 6-12 months, and we provide complimentary maintenance and minor repairs for any spectacle purchased from us, as well as offering tips on how to care for your eyewear.
Fret not if you are in a pickle and your glasses are broken: we have an on-site instant glasses service, and use local laboratory services to ensure a quick turn-around time if you are ever caught out.
Hoping to put new lenses in a beloved frame or inject nosepads onto a plastic frame so that it fits perfect rather than just "okay"?
Come and see us to discuss what we can do for you.